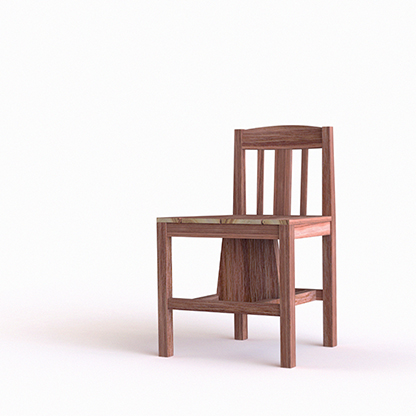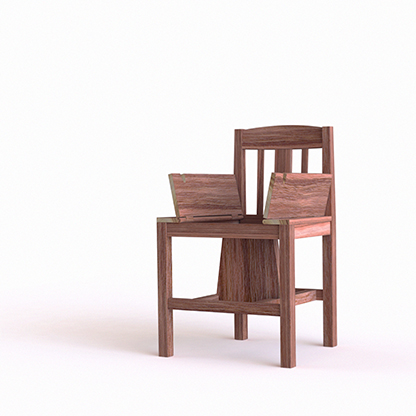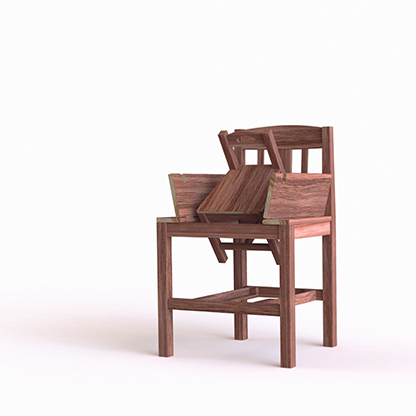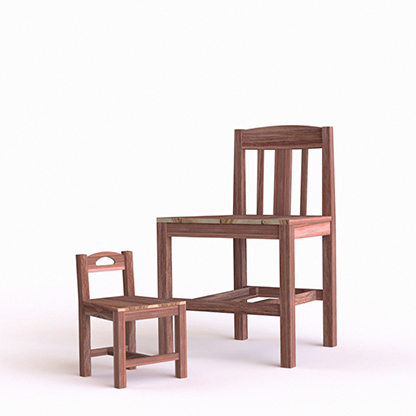 PREGNANT CHAIR ~ SPOTTED GUM
The Pregnant Chair was designed as a sustainable piece of furniture, aiming to be involved in a lasting personal relationship with its owner, fostered by the human characteristics that this piece possesses. The Pregnant Chair takes formal and functional inspiration from a human relationship that is fundamentally important to all of us, motherhood. Designed to posses some of the physical characteristics of this unique relationship, the Pregnant Chair aims to take on some of its importance as well, playing a meaningful roll in the life of its owner and becoming sustainable instead of disposable.
The Pregnant Chair is a timber chair design that fits a smaller chair within the body of a full-size chair, as though the larger chair were pregnant. As with actual pregnancy and childbirth, the smaller chair can be removed from the large chair, thereby accommodating the seating needs for a mother and child.
Mother Chair Dimensions – 743 H x 480 W x 445mm D (Seat 450mm H)
Baby Chair Dimensions – 365 H x 245 W x 250mm D (Seat 225mm H)
Manufacture – Trent Jansen Studio
Material – Spotted Gum
Production – Sydney, Australia
FREE SHIPPING INSIDE AUSTRALIA
Buy