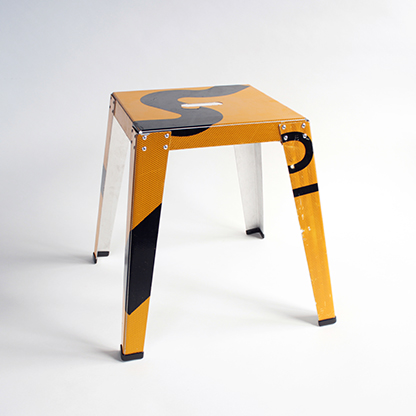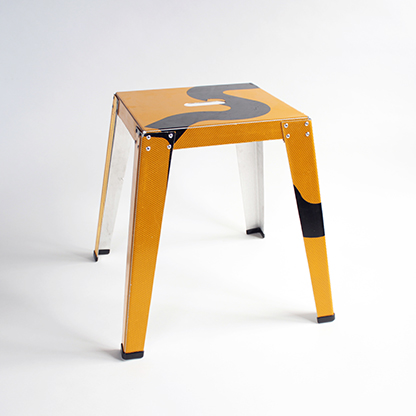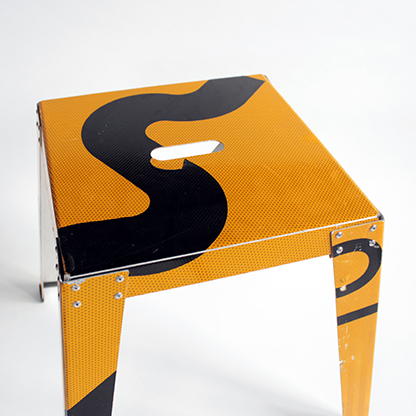 SIGN STOOL 450 ~ YELLOW
The Sign Stool 450 is fundamentally a sustainable piece of furniture design. Constructed from re-used road signs, the rubber feet and rivets are the only new materials used in the manufacture of this piece, so the burden placed on our natural resources is lessened.
The re-used road signs used to construct the Sign Stool 450 come complete with all the characteristics of their previous use, including colourful vinyl labels and the odd evidence of their life by the roadside. This not only provides character but tells the life story of this road sign, serving its public duty on the freeway.
This stool is a one of a kind, and as such you will receive the exact stool depicted in the images.
Dimensions – 450 H x 450 W x 450mm D
Manufacture – Trent Jansen Studio
Material – 95% reused road sign, 1.5% vinyl, 3.5% aluminium
Production – Sydney and Illawarra, Australia
FREE SHIPPING INSIDE AUSTRALIA
Buy