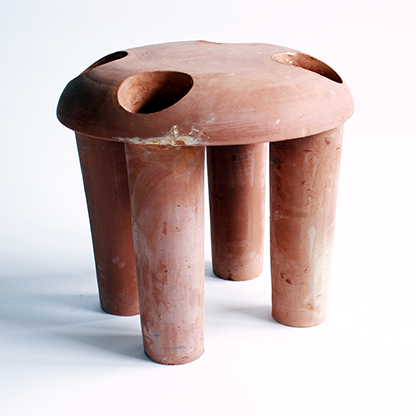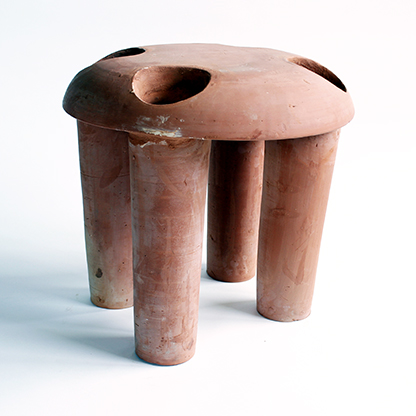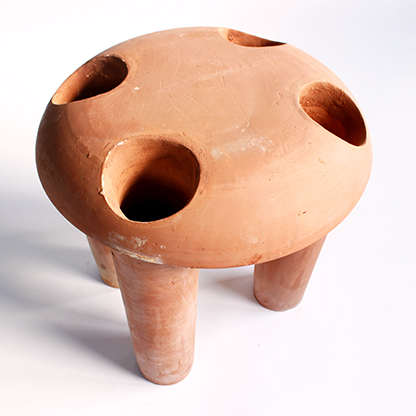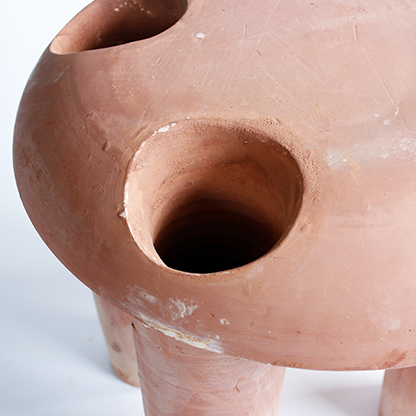 JUGAAD WITH POTTERY SIDE TABLE ~ PROTOTYPE
I am interested in the Australian philosophy of make do – to do your best with what you have. Jugaad is the Indian make do, with a slight twist. Jugaad is doing just enough with what you have, and it is also figuring it out as you go ~ improvising, rather than planning the direction forward.
Each object in this collection is an experiment with jugaad, with every improvised decision sending that project in a new direction. The destiny of each object was guided by a series of instantaneous and unplanned decisions, who knew where they would end up. These objects are the physical embodiment of jugaad ~ figured out as we went.
This side table is a one of a kind, and as such you will receive the exact side table depicted in the images.
Dimensions – 410 H x 430mm D
Manufacture – Trent Jansen Studio
Materials – 100% terracotta
Production – Dharavi, Mumbai, India
Maker – Abbas Galwani